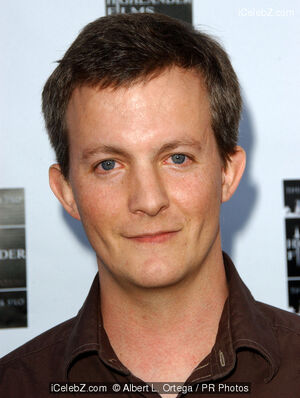 Dian Bachar was born October 26th 1970 in Denver, Colorado. He is an American Actor best known for his roles in films with
Trey Parker
and
Matt Stone
.
Early Life
Edit
Bachar attended Chatfeild High School and later the University of Colorado at Boulder. He met Trey Parker in an acting class.
1994-Cannibal! the Musical-George Noon
1995-Time Warped-Jeffy
1997-Orgazmo-Ben Chepleski/Choda Boy
1998-BASEketball-Kenny/Squeek
1999-Galaxy Quest-Alien Engineer
2000-the Adventures of Rocky and Bullwinkle-Scientest and Studio Tech

2004-Electric Apricot: Quest For Festeroo-Skippy Holmes
2007-TV: the Movie-variouse
Appearences in South Park
Edit
Cow Days-Game Show Announcer
Merry Christmas Charlie Manson-Fake Mr. Hankey
Do the Handicapped go to Hell?-Chris
Probably-Chris
Ad blocker interference detected!
Wikia is a free-to-use site that makes money from advertising. We have a modified experience for viewers using ad blockers

Wikia is not accessible if you've made further modifications. Remove the custom ad blocker rule(s) and the page will load as expected.