"On Top Of You" is a song from the film Cannibal! the Musical. It was written by Trey Parker and is preformed by the character Alfred Packer.
Insperation
Edit
The song was actually written about Trey Parker's ex-fiance Liane Adamo.
In the Film
Edit
In the movie Packer sings the song around the campfire while he has flashbacks of Liane.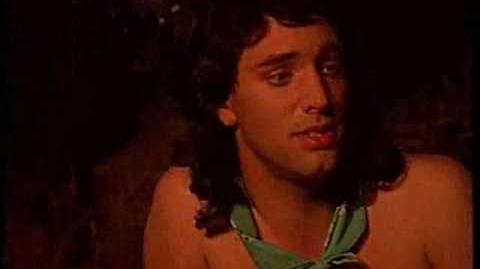 Usially in the stage versions packer will just sing this song while in the spotlight with very little choriography. However in some versions Liane actually appears on stage during this song and Packer sings it to her, to creat the illusion of flashback.