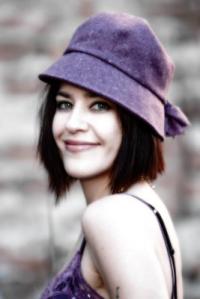 Toddy Walters was born October 24th 1969 in Denver Colorado. She is an American Actress and Singer/Songwriter who is best known for her projects done with Matt Stone and ex-boyfriend Trey Parker.
1993-Cannibal! the Musical- Polly Pry
1997-Orgazmo-Georgi
South Park Appearences
Edit
Cartmans Mom is Still A Dirty Slut-Nurse Goodly
Chefs Chocolate Salty Balls- Phyllis
Chef Aid- Alannis Morrissette
Merry Christmas Charlie Manson- Mr. Hankey Helper
Rainforest Shrainforest- Kelly Nelson
Tweek vs Craig- Pearl the Home Ec Teacher
South Park: Bigger, Longer and Uncut-Winona Ryder
Ad blocker interference detected!
Wikia is a free-to-use site that makes money from advertising. We have a modified experience for viewers using ad blockers

Wikia is not accessible if you've made further modifications. Remove the custom ad blocker rule(s) and the page will load as expected.